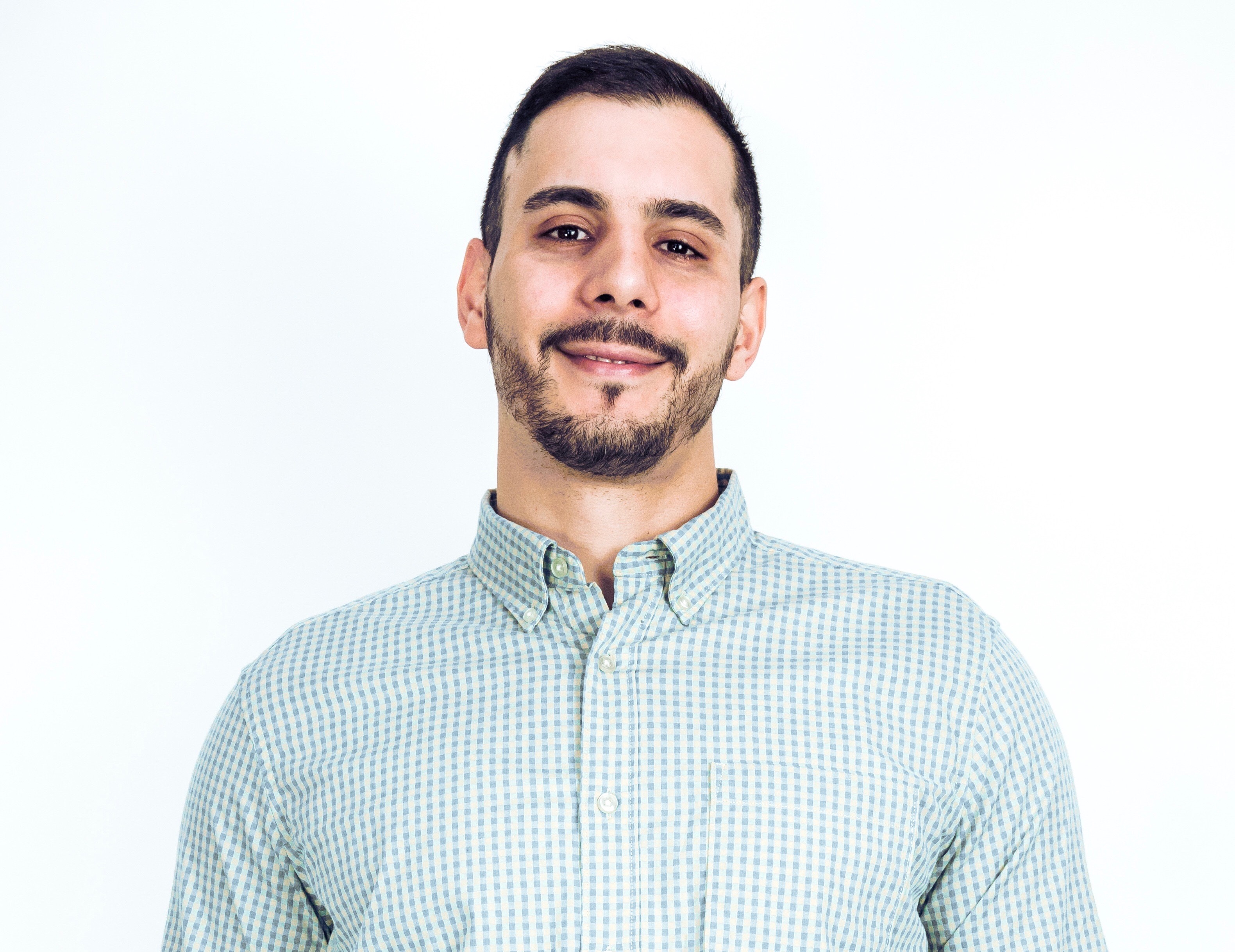 Growing up in the Holy Land never seemed out of the ordinary for Oday Helal. He remembers helping out with his family's olive wood business from a young age, and playing his favorite sport—basketball.
After finishing high school, he went to Bible college, where he graduated with an Associate's degree in media and journalism. He began full-time work with Athletes in Action, where he had volunteered for many years beforehand. Oday had never stopped playing basketball, and continued to grow in size and ability. As Bethlehem basketball clubs became more competitive, one reached out to him about playing professionally.
"There's no greater pride than to represent your city," he says about the experience. "It was something that I really loved." 
Oday played semi-pro for four years with the Palestine National Team, at the same time coaching and mentoring boys and girls in youth leagues. But after getting married, in 2017, Oday and his new wife decided to move across the ocean, to America. 
They said goodbye to family and friends, and resettled in Raleigh, North Carolina where they had a few connections. With the help of his mentor, Oday began searching for a career that would utilize his abilities and passions.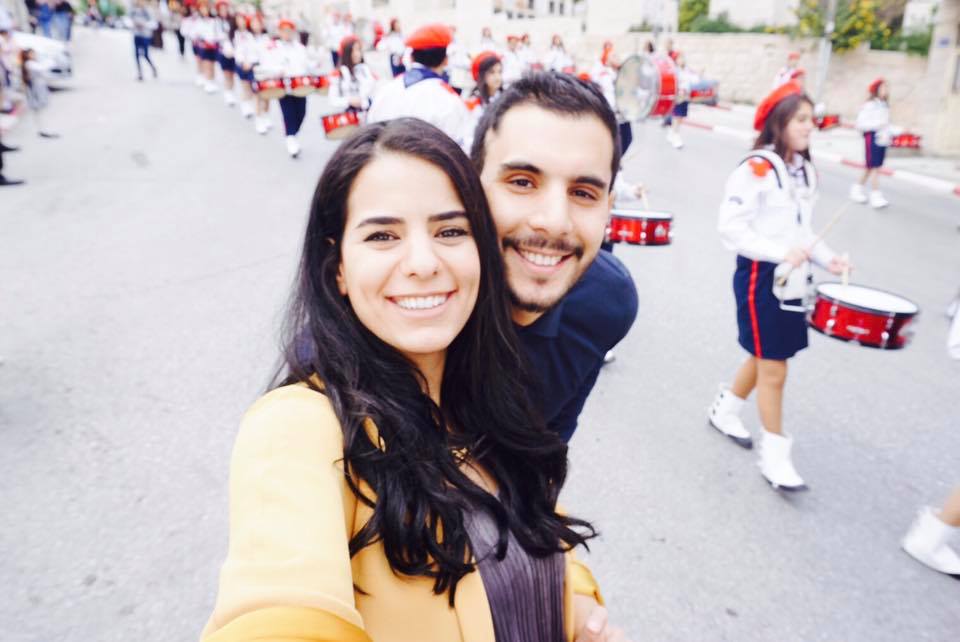 It wasn't long before a friend introduced Oday to Luke Keller, president of an Atlanta-based refugee staffing agency, called Amplio Recruiting. After hearing more about Amplio's vision, the prospect of working for the unique company excited him.
"I'm an immigrant myself, I feel a connection to refugees," Oday shares. "I know that they are willing to do whatever it takes to provide a good life for themselves and their families."
Oday took on the job of Director of Business Development in early 2019, and has since made many valuable connections for Amplio in the Raleigh community. 
"Oday is an athlete through and through," says Amplio president, Luke Keller. "His competitiveness, hard work, and get-it-done mentality make him the ideal team member to win big contracts to help staff the reliable refugee community."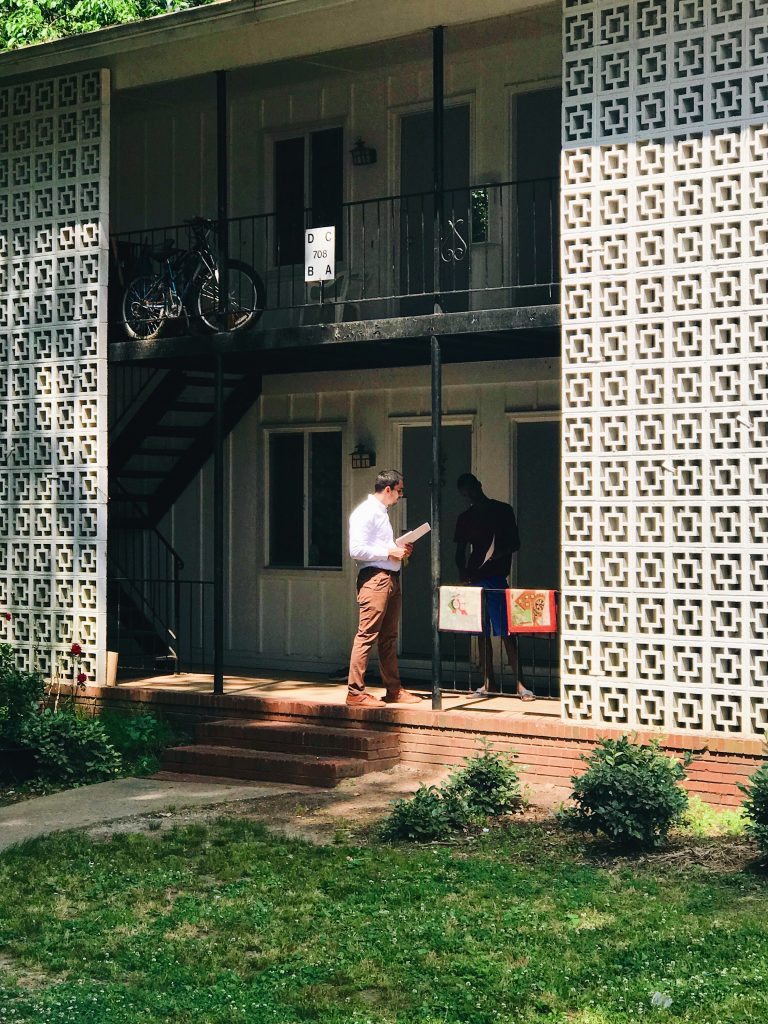 "It's been a blessing working with Amplio," Oday shares. "It's the type of job that doesn't feel like a job— it's something I enjoy doing every day."
"Coming from a business background, I've always admired business owners. So the greatest thing I enjoy doing is reaching out to them, and learning more about their experiences."
These meetings give Oday the opportunity to share with Raleigh business owners about the value of the refugee workforce. "There's a lot of confusion about refugees and immigrants," he explains. "It's so fascinating when I share facts with business owners and they respond by saying, 'We didn't know that!'"
Oday shares that he recently met with a restoration company that had been hiring through temp agencies. However, they were disappointed by their results, and were now looking for a new labor source. Oday had the privilege of telling them about the legal, drug-free, dependable refugee workforce. The owner responded by saying he would be happy to pay more for employees that would remain loyal to the company.
On any given day you can find Oday doing whatever it takes to fill open positions and spread the word about the refugee workforce. "In the Middle East we have a saying," he shares. "You never bite the hand that feeds you. That's why refugees are so dependable. They appreciate their employers for giving them a job, and they are loyal in return."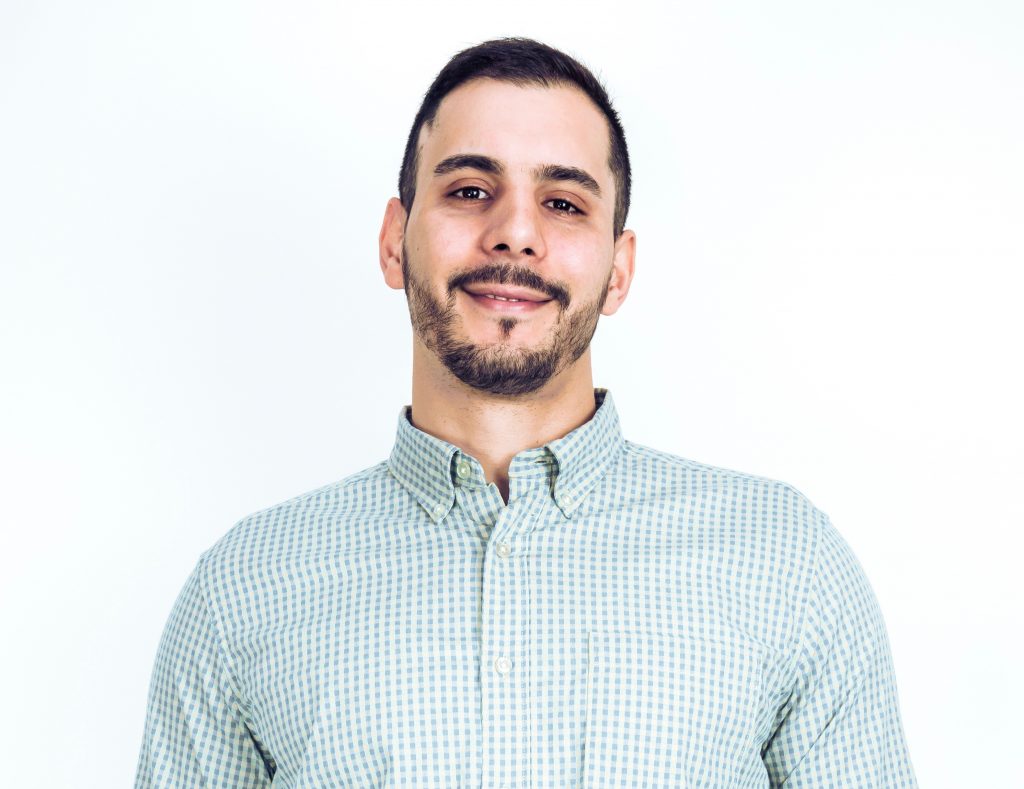 Oday is just one of our many passionate Amplio team members eager to connect you with the best-kept secret for revitalizing the U.S. economy: the refugee workforce.
If you're curious to learn more about how hiring refugees can help your business boost retention, morale, and productivity, we'd love to connect. Click "locations" on the menu above to discover your nearest Amplio office. 
. . . . . . .
Want to read more inspiring stories like these? Good news—we're writing a book!
"Refugee Workforce" is set to release Fall 2019. "Refugee Workforce" weaves engaging, real-life stories with supporting statistics to present a compelling case for hiring the displaced. Visit our book website at www.refugeeworkforce.com to sign up for email updates, join the launch team, and more.