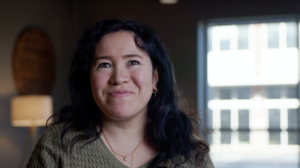 Laila Rezai Story
Each and every day, Laila Rezai makes a difference in her community. She's a single mother, an Afghan refugee, and one of the newest members of Amplio Recruiting's core refugee recruiting team. We're privileged to have her on our team, and we can't wait to share a bit of her story with you.
A Background on Refugee Hiring
Refugees are forced out of their home countries due to violence, war, and persecution. They often arrive in the U.S. with nearly nothing and quickly learn how expensive life is in the U.S. Most refugees are highly motivated when it comes to finding a job but don't have the resources they need to succeed.
As part of our refugee recruiting team, Laila Rezai helps fill the gap by connecting refugees with job opportunities at companies committed to hiring immigrants. "I know they have faced too many challenges, so I love to help however I can," Laila shared in a recent interview.
Laila knows the challenges refugees face because she came to the U.S. as a refugee just a few years ago. Before she joined our refugee recruiting team, Laila was one of our contractors. She went through the process of getting recruited for a role through Amplio, and now she's helping dozens of other refugees do the same.
From Refugee Contractor to Refugee Recruiter 
In 2017, Laila came to the U.S. from Afghanistan alone. "Adapting to life in the United States and finding a job was not easy. But I knew that I was by myself and I had bills to pay, so I accepted any job that came my way," Laila said, reflecting on her early days. 
"It was really difficult when I was all alone, and I'd first come to the U.S. I had to be strong. I didn't give up," Laila told us. 
Laila worked as a receptionist at a hotel for about a year when she first moved to the U.S. While working at the hotel, she got pregnant. She left her job to care for her new baby.
After her baby was born and she was ready to find new work, Laila reached out to us. She'd heard about Amplio Recruiting from her roommate and hoped we could find her a job to support herself and her new baby. 
Working with Laila was always a delight for our team—she radiates joy and always has a contagious smile. She genuinely desires to help people, and she is an incredibly hard worker. We connected her with one of our partners, Sugarbowl Bakery, where she began working in a production role. It wasn't her dream job, but it paid the bills, and she got to work at a company dedicated to hiring refugees. Laila eventually switched to a new role at Sugarbowl Bakery as a receptionist, but only a few months later, we offered her a new job. 
We were looking for a new Refugee Recruiter, and we knew Laila would be the perfect fit. Laila agreed and accepted our offer. "I'm really thankful for everybody I get to work with at Amplio. I'm thankful for the opportunity to help people, and I'm really proud of myself," Laila said.
A Future in the U.S.
After five years, Laila is very happy in the U.S. She is surrounded by a diverse community of people from around the world. "Race, nationality, they don't matter to me. Even my baby and fiance have different nationalities than me," Laila shared. She says that most of her friends are immigrants, many of whom are from Spanish-speaking countries. Since coming to the U.S., she has learned Spanish, her sixth language.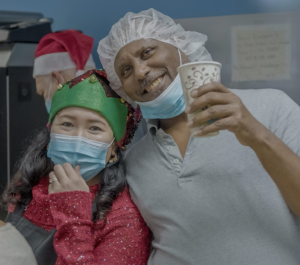 The future is bright for Laila. She recently got engaged, is exploring buying a home, and is close to becoming a U.S. citizen. She also has hopes for her career. "I hope I can be a part of Amplio Recruiting for a long time," Laila told us. "I am really thankful to everyone at Amplio for everything they've given me. I'm thankful they gave me the opportunity to work with them. I will keep working hard because I want to be really helpful."
An Invitation to Hire Refugees
An increasing number of U.S. businesses are intentionally tapping into the refugee workforce, which is full of talented, motivated, and reliable professionals. Is your business next? Connect with Amplio's team today to learn more.