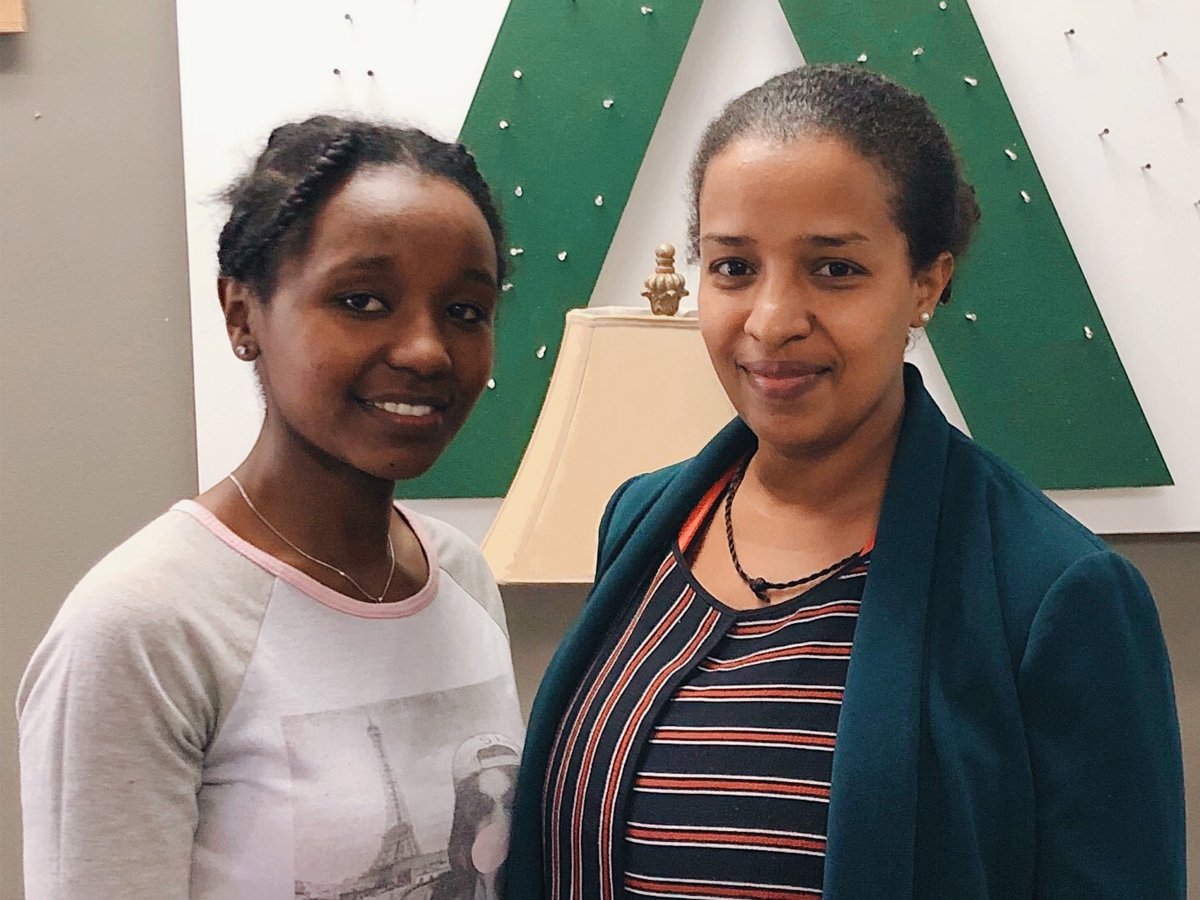 "Life was really hard," Abaynesh pauses, as she reflects on growing up in Ethiopia.
"My family didn't have anything to live. No work." By the time she was a teen, Abaynesh was the sole provider.
Still, they struggled. So when Abaynesh was given a shot at the American dream, she pursued the opportunity.
"There was a lottery. I was lucky," she shares. Lucky because it was her name that was chosen, among thousands.
Abaynesh was just 22 years of age when she uprooted her life to move to the U.S. She traveled alone but, after arriving, moved in with several cousins who had previously immigrated to Atlanta.
"It was a big challenge, because I didn't know anything about this country," she says. But desire outweighed fear— "I wanted to come to America for the opportunity to make money and send some home to support my family."
Abaynesh had been in the states three years, and was working at the local farmer's market when she first heard about Amplio Recruiting. A friend shared that they were looking for applicants for housekeeping positions at Greyfield Inn, an exclusive resort on Georgia's Cumberland Island.
The job would afford Abaynesh good pay, stability, and valuable experience— but would require her to move to the complete opposite end of the state. Away from family. Away from friends. Away from familiarity, again.
She pursued it anyway.
"I thought, I have to try it. I have to help my family."
Abaynesh was hired and relocated to the sunny southern island. "It was hard, but at the same time, it was amazing," she says. "I've gotten a lot of experience. Here, we work a lot of jobs." Abaynesh has been quick to pick up on the responsibilities of her job as a housekeeper, and is enjoying the learning process.
"We [immigrants] have a lot of experience. We can do everything. Everybody has different talents that they can use if they are given the chance."
At Amplio Recruiting, we stand by this belief, and recognize the dependability, talent, and resilience of the refugee workforce.
With over 7 million jobs currently unfilled in the U.S., we believe more immigration, not less, can help fill crucial labor shortages, and bolster long-term economic success. In fact, we wrote an entire book about it (available here).
If you're one of thousands of business owners in need of dependable labor, we would love to connect. Visit our website to find the Amplio office nearest you and talk to a team member to see if our employees would be a good fit for your company.