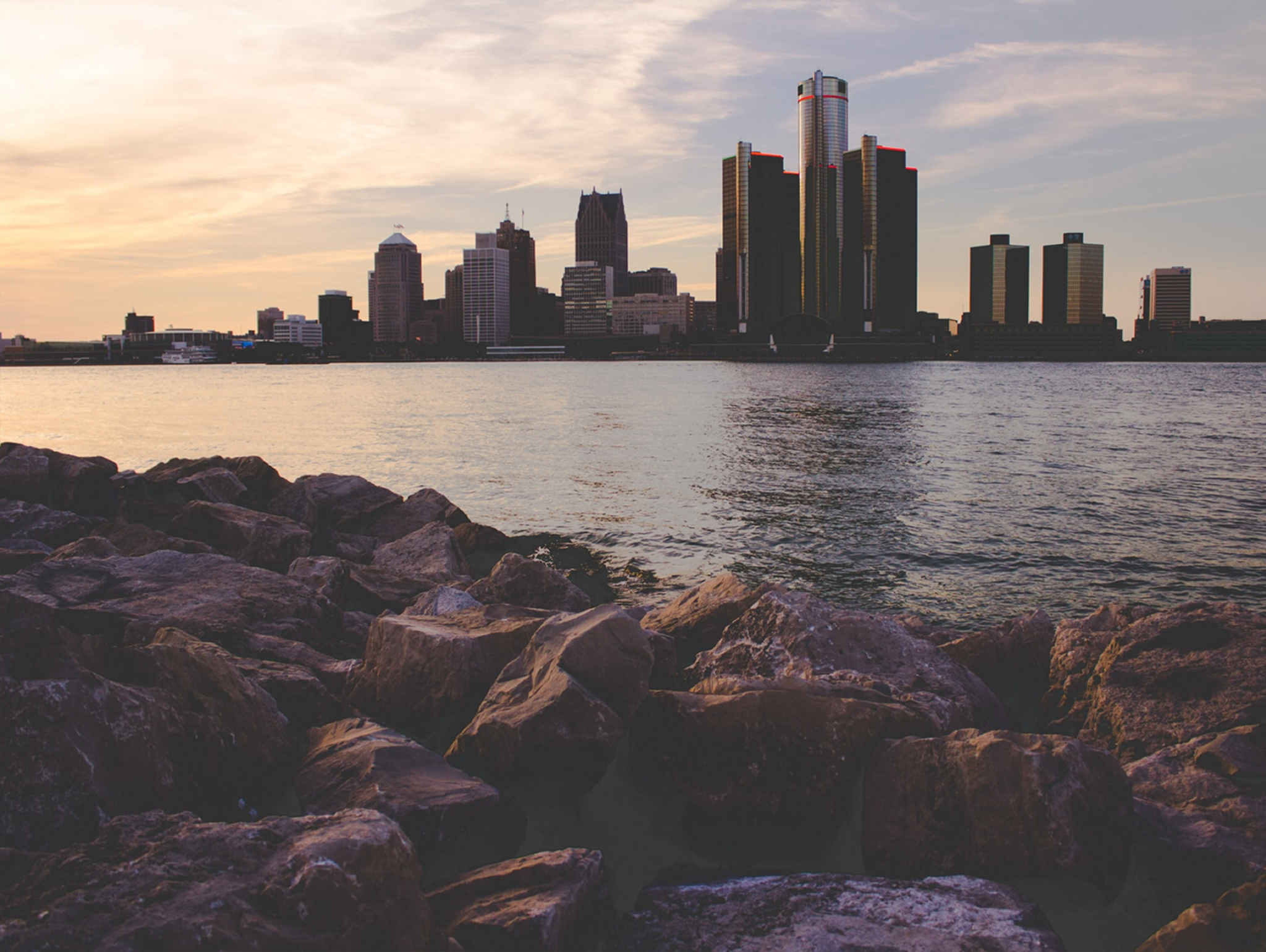 While other American cities have more recently developed in their diversity, Metro Detroit has long been a popular destination for immigrants longing to achieve the American dream.
Detroit's lesser-known, neighboring city of Hamtramck has emerged as Michigan's top immigration destination. Known as "the world in two square miles," a staggering 44% of the city's residents identified as immigrants in the 2010 U.S. census. Hamtramck is somewhat of a "holy grail" for these ambitious individuals, offering just the right concoction of affordable housing, accessibility, and plentiful blue-collar work. Councilman Aman Miah explains, "Hamtramck is probably one of the most desirable places to start as a family the way our community is set up, with the businesses a family needs. You can literally walk to anywhere, and don't have to rely on public transportation or having a car."
Formerly recognized for as a prominent Polish-American community, Hamtramck now resettles individuals from an array of continents and countries including Iraq, Syria, Bangladesh, and the Republic of Congo, to name a few. Despite much of the nation's rising concerns toward public safety as it relates to immigration, the peaceful community of Hamtramck has continued to welcome refugees and immigrants with open arms. Mayor Karen Majewski explains their outlook, saying, "We've long been a home to immigrants. That's kind of how we were born."
Detroit, which suffered a 15-year decline beginning in 1990, has since been on the mend. Many locals attribute this healing to the increase in refugee resettlement during the Bush and Obama Administrations. A 2017 study by the New American Economy gives us insight to the benefits of refugee resettlement. It revealed "while refugees receive initial assistance upon arriving in the United States, they see a particularly sharp income increases in subsequent years." Those increases create dramatic return on investment for their communities. "The true economic benefits of refugee resettlement are felt each year and increase over time as refugee workers, refugee spending and refugee businesses become more integrated and more impactful in the economy," Former state representative Steve Tobocman explains. In 2016 alone, refugees "buoyed" Detroit's economy with their estimated $230+ contributions.
The refugee community's verifiably higher rate of entrepreneurship is also a contributing factor. Steve Tobocman, now head of Global Detroit, attests to this phenomenon. He shares that the community's refugees "have been a really strong contributor to creating jobs, revitalizing the community, [and] creating more housing."
While refugee entrepreneurs are revitalizing Detroit and its surrounding cities, refugee employees are making a separate but equal impact within local companies by filling crucial labor shortages. Refugees, who are not only legal-to-work almost immediately after their arrival in the U.S., have also proven to be largely more motivated and less-apt to substance abuse than their American counterparts. So where does all this motivation come from? After being forced to start life over again, refugees are driven by their desire to rebuild. 
"Immigrants are peaceful and eager to make a living," shares Amplio Detroit Managing Director, Ken Bresser. "The need for good workers [in Detroit] is so high that we could have thousands of immigrants come and everyone could get a job." Ken and Business Development Director, John Kirby are working hard to connect the two. As Detroit's first refugee staffing agency, Amplio Recruiting is bringing reliability to the community's warehouse, manufacturing, hospitality, and construction industries.
With the future of America's refugee resettlement program unclear, Detroit locals fear what a further decline in refugee resettlement could mean for their area. They, like other U.S. cities who have experienced more vibrant and communities thanks to refugees, understand how more resettlement— not less— can further fuel America's burgeoning economy.
We believe the refugee workforce is the best-kept secret for the American economy. We're passionate about connecting Detroit, Atlanta, Raleigh, Dallas-Fort Worth, Baltimore, and Houston companies to the dependable refugee workforce who can fill labor shortages and get unstuck.
To learn more about the refugee workforce, companies who have hired them, and what cities like Detroit are doing to better integrate, check out our best-selling book, Refugee Workforce.