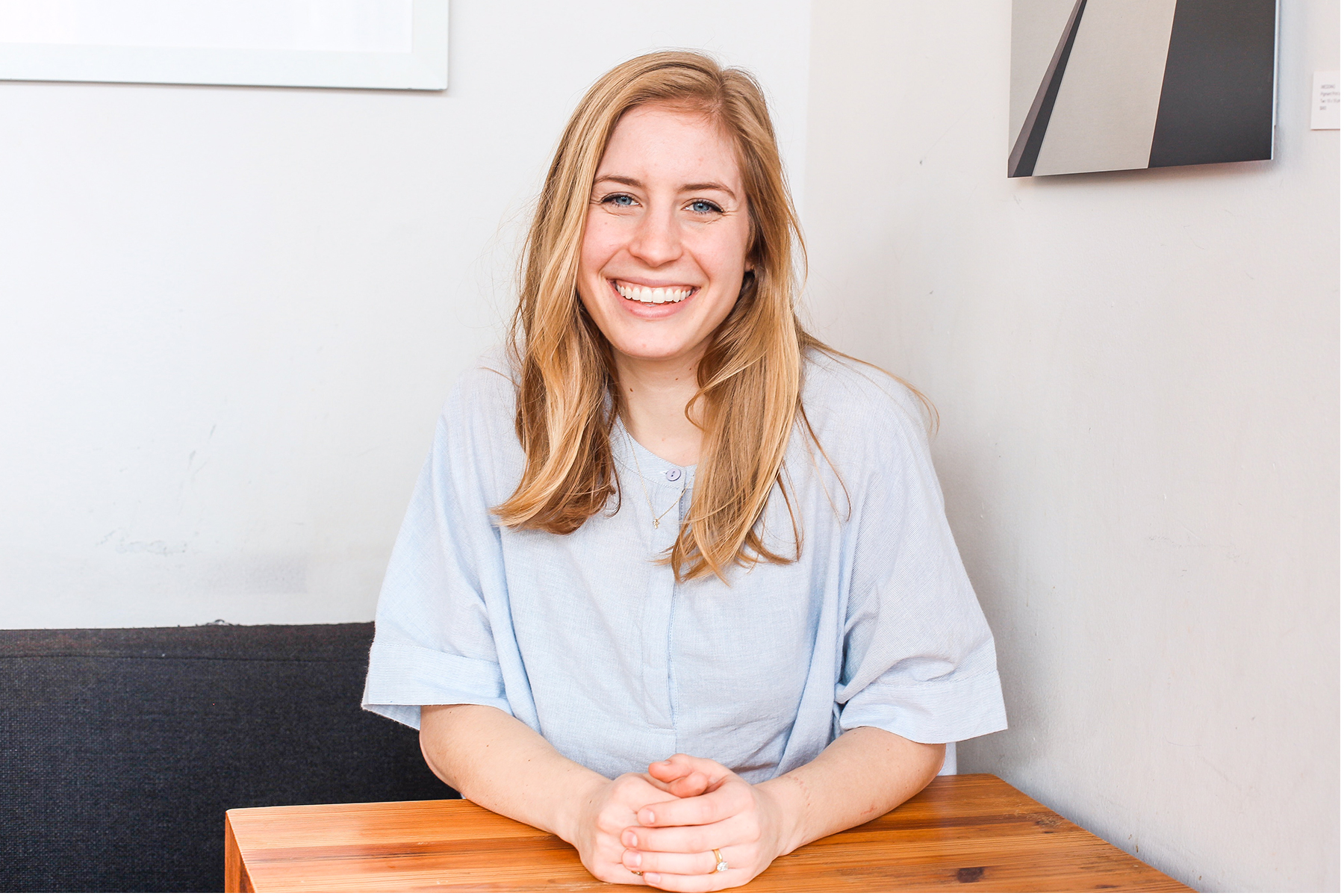 Courtney Lauffenburger grew up in a small town with one stoplight, but that didn't keep her from exploring the world.
Homeschooling allowed their family to travel often, while teaching Courtney and her siblings to take charge of their own education. Traveling as a teen gave her a broad world-view, as she engaged with life outside of her small West Texas town.
"I went on several mission trips in high school that were pivotal," she shares. "They took me out of my teen bubble and opened my eyes to others' realities that I was previously oblivious to. They grew my compassion, and that's how my heart for missions began."
Courtney then attended Texas A&M to study Finance. That summer, in what she calls "an unexpected chain of events," she was accepted into a summer internship— in London.
"It was a small organization raising money for music projects for children in impoverished countries in Africa," Courtney explains. "I helped coordinate a Guinness World Record attempt called 'the Largest Simultaneous Busk (playing music)'  in order to raise money for the organization."
The internship was a perfect match for Courtney's passions and strengths.
"I loved getting to use my gifts for organization and facilitation," she remembers. "In the end, it sparked a feeling that I wanted my work to be something I could believe in."
After completing her time at Texas A&M, Courtney decided to venture on one more mission before starting full-time employment. She felt compelled to go with a church group to Brussels, Belgium, where they would work with refugees that had been displaced.
It was the year after the Syrian crisis, and Courtney's group partnered with several refugee aid groups where they met practical needs, taught classes, and held children's camps.
"The Lord opened my eyes to the plight of the refugee," she shares about that pivotal moment. "He showed me His heart for them. When I returned home, I didn't want to lose [that]. "
Courtney again returned to Texas and settled in Houston, working at a business consulting firm. It wasn't long before she fell in love with the area's diverse city vibe. She began volunteering with a refugee outreach, welcoming new arrivals and helping them navigate their new life in the U.S.
Courtney was learning a lot from consulting, but the desire for more meaningful work was developing within her. "From my time in Belgium, I learned a calling God had placed in me was business as a mission," she shares.
About that time, a new company had just arrived on the Houston scene— Amplio Recruiting— a first-of-its-kind staffing agency, connecting companies in need of workers with refugees in need of living wage work. The business was already a great success in several cities, including Atlanta, and Houston's vibrant refugee community made it a perfect place to expand.
Through her volunteering, Courtney heard about Amplio, and was eager to learn more about their work. She reached out, and soon sat down to dinner with Dirk and Raquel Cameron who were helping launch the Houston office.
"Dirk started explaining what Amplio did and how they got involved," Courtney recalls. "I felt something burning in me. It's hard to explain. I was so excited, but I thought Man, I'm only a year out of school. I need more experience before I'm helpful anywhere."
Later that week, Courtney opened her email to find a message from Dirk— with an application attached.
"We never even talked about it during dinner," Courtney laughs. Despite her strong desire to apply, she questioned the timing. She was recently engaged and had just started a new work project.
Still, she felt pulled to Amplio and was encouraged by her fiancé and others to apply. Courtney decided to be upfront about her inability to start immediately, and trust that whatever happened next was meant to be. She met with Amplio CEO Chris Chancey, and President Luke Keller, and the two decided Courtney would be a great fit for Houston. They made her an offer, and Courtney said "Yes" for the second time that year and began yet another long wait.
"There was a seven-month period before I could start. I had my work project, which had me very busy. Then the wedding in September. It's been a blur of a year!"
There was also preparation leading up to Courtney's start date with Amplio. She met as needed with Roman Khripunov, another member of the Amplio team helping grow the Houston location by way of making new connections within the refugee community.
"Having been raised in the refugee community in Houston, Roman knew these people needed sustainable employment. His excitement for Amplio's mission was contagious," Courtney says. "It made me excited!"
2018 finally came to a close and Courtney began 2019 with a new name— and a new job.
As Amplio's Houston Managing Director, she is responsible for recognizing local businesses' needs, and engaging with refugee organizations to find individuals who will best fit the open positions.
It's a high-demand role, but one that she says is fulfilling.
"So far it's been a lot of research and meetings," she says. "I'm learning what companies need, and how to sign contracts. My favorite thing is believing in every little thing I'm doing. Mundane, or not. I know the purpose. Everything has an impact, and it's so motivating."
"Courtney has a visible passion for wanting to help connect the reliable refugee workforce to great businesses in Houston," Amplio president, Luke Keller shares. "Her passion plus talent in sales makes her the ideal leader. We are absolutely blessed to have her on the team."
As a Texas native, Courtney is passionate about seeing her community of local businesses thrive. And she believes that refugees play a big role in that.
At Amplio, we believe hiring refugees is a win-win labor shortage solution. Companies who hire refugees experience greater dependability, increased productivity, and better recruitment. They also see an increase in creativity and innovation. Their refugee employees gain dignity, self-sufficiency, and a ladder to realize their dreams.
Learn more about hiring the legal, motivated refugee workforce by visiting our website. If you're a Houston businessman or businesswoman, Courtney would love to connect. Contact her today or schedule an appointment to learn more about our benefits and services.