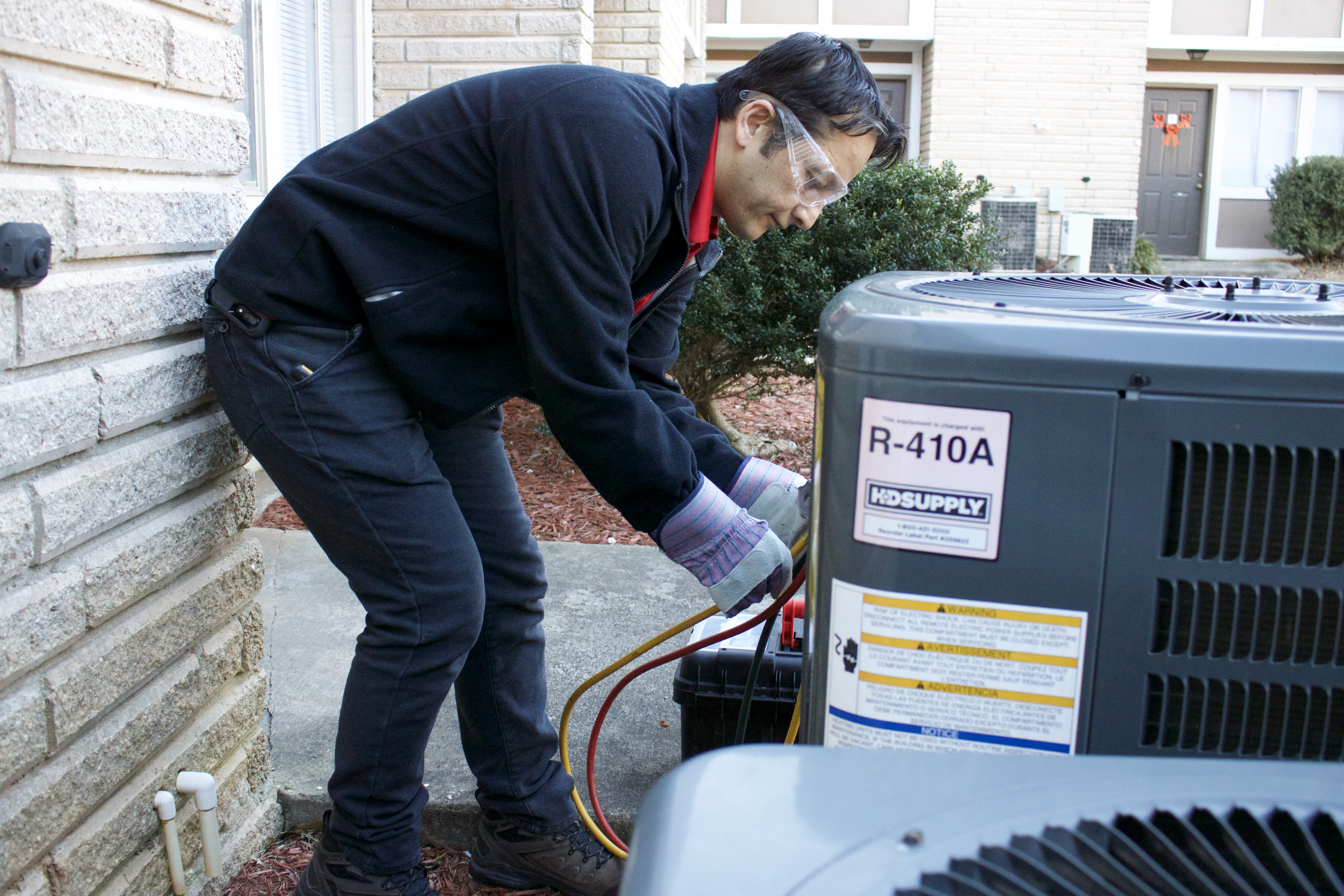 When Dick James was approached with the opportunity to purchase a dilapidated apartment complex in East Atlanta, he had no idea how life-changing that deal would be.
In 2006, R James Properties was already managing 1,500 units across Atlanta. The property in consideration was located in a little-known town named Clarkston. It was unkempt, and needed significant renovations. And yet something within him compelled the industrious entrepreneur to say "yes" to the challenge.
Dick placed his son, Kelly James, in charge of the new location, hoping he could turn things around at the failing property. Together they began the hard work of restoring the 213 units and filling them with residents.
It wasn't long before Kelly recognized there was something very different about the Clarkston community. Every day on the job seemed like a stroll through Epcot at Disney.
A family from Burma,
A couple from Congo,
Six siblings from Syria,
And an elderly woman from Somalia…
A kaleidoscope of ethnicities cohabitated within every building.
He had stumbled upon the refugee community. Kelly knew very little about refugees, but he soon ascertained one key fact: they were terrific residents.
The only individuals he had evicted at Clarkston Townhomes, thus far, were Americans. Meanwhile, his refugee residents maintained a $0 balance, consistently, at the end of every month— a phenomena that wasn't taking place even at the company's class A apartments.
Not only were they paying their rent without fail, these individuals were expressly thankful. Their gratitude was conveyed not just by mouth, but in action, as they conscientiously followed the property rules. Both the residents and the company were happy, and before long, the property attained a rare 100% occupancy.
Kelly recognized the incredible potential, and turned his focus on keeping and attracting more of these excellent renters. Unfortunately, his ability to speak only English and Spanish left much lost in translation. He struggled both to understand his residents' problems, and to communicate expectations. Kelly sought the help of refugee organizations to translate several of the company's pamphlets. Eventually the frustrated leader came to a clear revelation: to effectively reach his diverse consumer base, he would need an equally diverse team of employees to serve them.
He placed a call to New American Pathways, a nearby refugee nonprofit. Paedia Mixon answered the phone, hearing Kelly's eager voice asking, "What language do most refugees speak?" The wise executive director returned a few questions, finally concluding that Arabic would be most helpful.
"Great!" Kelly responded, "Can you send me someone who can speak both Arabic and English as soon as possible?"
The next morning Kelly James found himself sitting across the table from Kareem, a clean-cut, long-faced former General in the Iraqi Air Force. He spoke fluent Arabic and English, which met Kelly's most pressing need of someone who could communicate to residents. He also figured that a man who previously commanded a military could certainly handle a few mild-mannered residents. Kelly hired Kareem on the spot.
"I never questioned whether he could do the job because he wasn't an American." Kelly remembers. "I've come across that kind of attitude before, and I quickly let those team members know we don't tolerate that."
Kareem quickly proved himself as a valuable asset. Communication with residents improved, and business was generally running more smoothly. It wasn't long before he began moving up in the company.
Kelly later found out Al Qaeda had blown-up Kareem's house, killed his twin brother, and shot Kareem downtwicein combat. One of those times, he survived by floating in the Persian Gulf for three days.
His determined spirit often came in handy, but especially one unforgettable week in 2009 when it rained for seven days straight. A blurry-eyed Kelly awakened at 4am to a knock at the door, and Kareem on the other side with some bad news: fifty units were flooded with more than a foot of water. Kelly and Kareem  immediately went to work.
They spent 18-hour days together for the next week to repair the damage, neither backing down, and both doing whatever it took to keep residents happy.
"Kareem has a military mindset. You give him a mission, he takes the hill," Kelly shared.
After such great success at their first Clarkston property, they bought another in 2009, then a third in 2011. As their properties grew, so did their team—both in numbers, and in diversity.
Mustafa, a former computer tech, took over managing Clarkston Townhomes. Before coming to the U.S. as a refugee, he traveled with his wife and four kids through the mountains of Iraq to escape death.
Before the war, Amer ran a textbook company that supplied Syria's schools with books. Now he runs R James Properties' Sage Point Apartments, as manager.
Karimi helped the U.S. military in his home country of Afghanistan. He moved to the U.S. after his life was threatened by the Taliban. Now he is one of the company's best maintenance technicians.
The R James team has grown to an impressive 115 full-time, "high-caliber" individuals, as Kelly calls them, some from right here in Georgia, and others from around the world.
A couple dozen are refugees, who hold positions at every level of leadership, from leasing agents to maintenance technicians. R James Properties didn't hire them to earn a tax credit, or an award for being the best place to work. They became a diverse workforce out of necessity, but quickly realized "treating people the way you want to be treated" is a great way to build a strong culture.
Kelly's not shy about his goal of "apartments so clean your mama would move in it," and that level of excellence has certainly set R James Properties, Inc.  apart from the competition. Another distinguishing trait is the company's low rate of turnover— not just among its residents, but among the employees who work there. At a time when most companies can hardly find or keep dependable workers, very few of Kelly's workers venture out in pursuit of something else. And the few that do, he says, often return. As it turns out, everyone wins when you treat people right and provide a good service.
Kelly gets a lot of invites these days— to everything from dinner parties to gym meet ups. His employees don't just work together, they live life together. They are more than coworkers. They are family.
Never could he have imagined a team so diverse, but neither could he have dreamed of being this successful. R James Properties now manages an impressive 4,003 units across the Atlanta area, and has been named in Atlanta Business Chronicle's "Top 25 Apartment Management Companies" multiple years. Kelly has high hopes of continuing to grow and expand.
"I think we owe a lot of our success to our diversity," Kelly shares, "Employees from a wide variety of backgrounds will often come up with new ways of approaching challenges. But rather than working to impose diversity, we have focused on treating our employees fairly, while helping them to achieve shared goals. Diversity has followed."
. . . . . . . . . . .
Diversity is just one of the many benefits that result from hiring the refugee workforce. At Amplio, we believe so tremendously in the power of the refugee workforce to raise productivity, lower turnover, and revitalize American businesses that we're writing a book about it.
"Refugee Workforce" releases Fall 2019. Visit the book website to learn more, sign up for email updates or join the launch team.
Want to hear what other companies are saying about the refugee workforce? Visit our testimonial page for more stories.