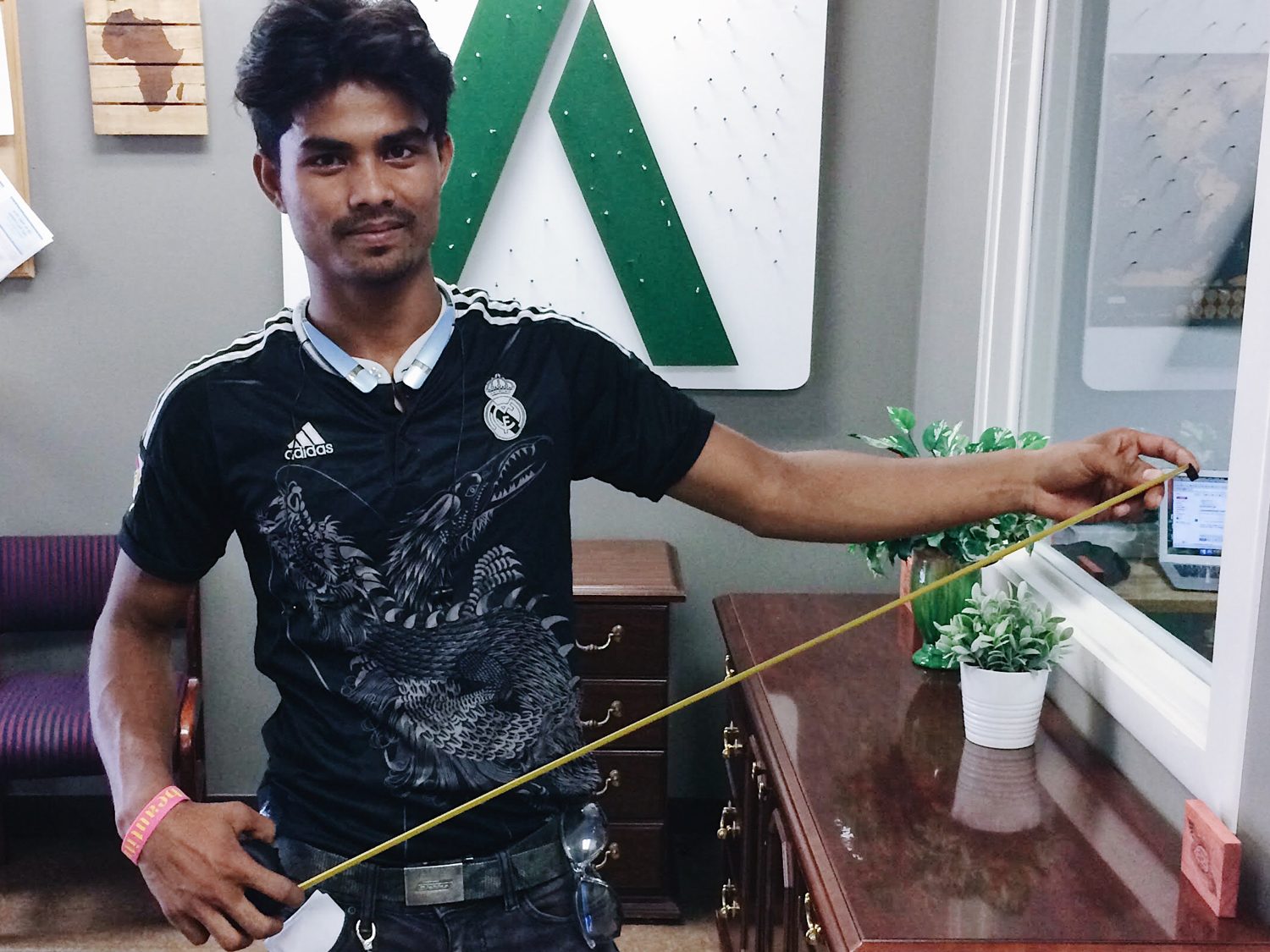 "No one puts their children in a boat unless the water is safer than land."
-Warsan Shire
Mohammad slowly chews his last stale bite of biscuit.
Seven sunrises, six sunsets. He recounts in his head.
He was told the journey would take five days.
A sleeping boy leans heavily on his right shoulder, causing him to sweat. But there's nowhere to move. He and about a hundred other Rohingya fill nearly every square inch of the fishing boat; each paid $300 for this rickety ride to opportunity.
At least, when we arrive in Thailand, I can find work.
Mohammad gags. The thick smell of vomit, urine, and feces mixes with the salty sea air, creating an unbearable, putrid aroma.
He scans the ocean. Another boat left shore with them at the same time, but he hadn't seen it since. It held even more men looking for work.
A pang of fear hits him.
Will I die out here?
He thinks about his family back in Burma, including his loving wife and four-year-old daughter.
Will they die there?
Rumors of executions and entire Rohingya towns burned to the ground replay over again in his mind.
I am our only hope, Mohammad reminds himself, regaining his grit.
He wipes his misty eyes and looks back out at the horizon, praying for land.
. . . . . . . .
Mohammad did eventually make it off that boat, and he lived to tell about it.
The same could not be said for 100 of the 140 passengers on the other boat, which capsized at sea.
Neither could be said about many more who handed their life savings over to smugglers, only to receive death or slavery in return.
The Rohingya people of Southeast Asia have, only in recent years, made headlines. But they have endured decades of suffering at the hands of the Myanmar government, formerly called Burma, whose law does not recognize them as one of the country's 135 legal ethnic groups.
In short, the Rohingya people are stateless—essentially making them illegal aliens in their own country. They cannot vote. They cannot work. They cannot move freely, or attain higher education. They are trapped.
More than trapped, they are persecuted. Nationalist Buddhists don't take kindly to the Rohingya's tightly held Muslim beliefs and have taken it upon themselves to "cleanse" their country of the minority group.
Beatings. Rape. Torture. Executions. Entire villages burned. Brutality so evident and so severe that the U.N. is now pushing for charges of genocide.
The end result: tens of thousands missing or dead. Hundreds of thousands displaced.
Most migrate to camps on the borders of Bangladesh and Thailand. They live in squalid accommodations, where they have little access to safe water, food, or aid of any kind.
A small percentage are lucky enough to be resettled as refugees. Mohammad Rafiq is one of these.
He landed in the U.S. three years ago, and made his new home in Atlanta, Georgia. In the tiny town of Clarkston, he found other Rohingya who were just like him. But he struggled to find a job that would allow him to fulfill his promise to support his family back home and eventually—hopefully—reunite.
Cultural and language barriers, along with no proof of work history or experience, made it difficult for Mohammad to find a good job. But he'd already made it this far, and he couldn't give up now. His parents, wife, daughter and other family members were counting on him.
Enter, Jim Ferrari.
Jim lives in nearby Roswell, but visits Clarkston weekly. He was at church one Sunday when a young Rohingya man came in looking for a mosque. Jim helped him find one.
Soon, Jim became friends with a handful of Rohingya refugees, including Mohammad. To this day, he has them over for meals and Hindi movies; teaches them English; and takes them to appointments. He helps them out any way he can, and in return, they help him too. When Jim moved last year— they were the ones to show up.
Jim connected Mohammad to Amplio Recruiting, a staffing company placing refugees in jobs in cities across the U.S. Their Atlanta office was just up the road from Mohammad, so he went to apply. Amplio worked with Mohammad to discover his passions and skills, and plugged him in at a position at Construction Resources, a local one-stop resource for building products, services, and expertise. There, he works hard to keep the shop clean and organized for projects.
While the role was initially planned to be short-term, Construction Resources liked Mohammad so much that they've kept him on. Six months later, he is being given more responsibility, and learning new skills.
"It's a good company. I want to work there a long time," he shares, soft-spoken. "I want to learn how to fix and build things."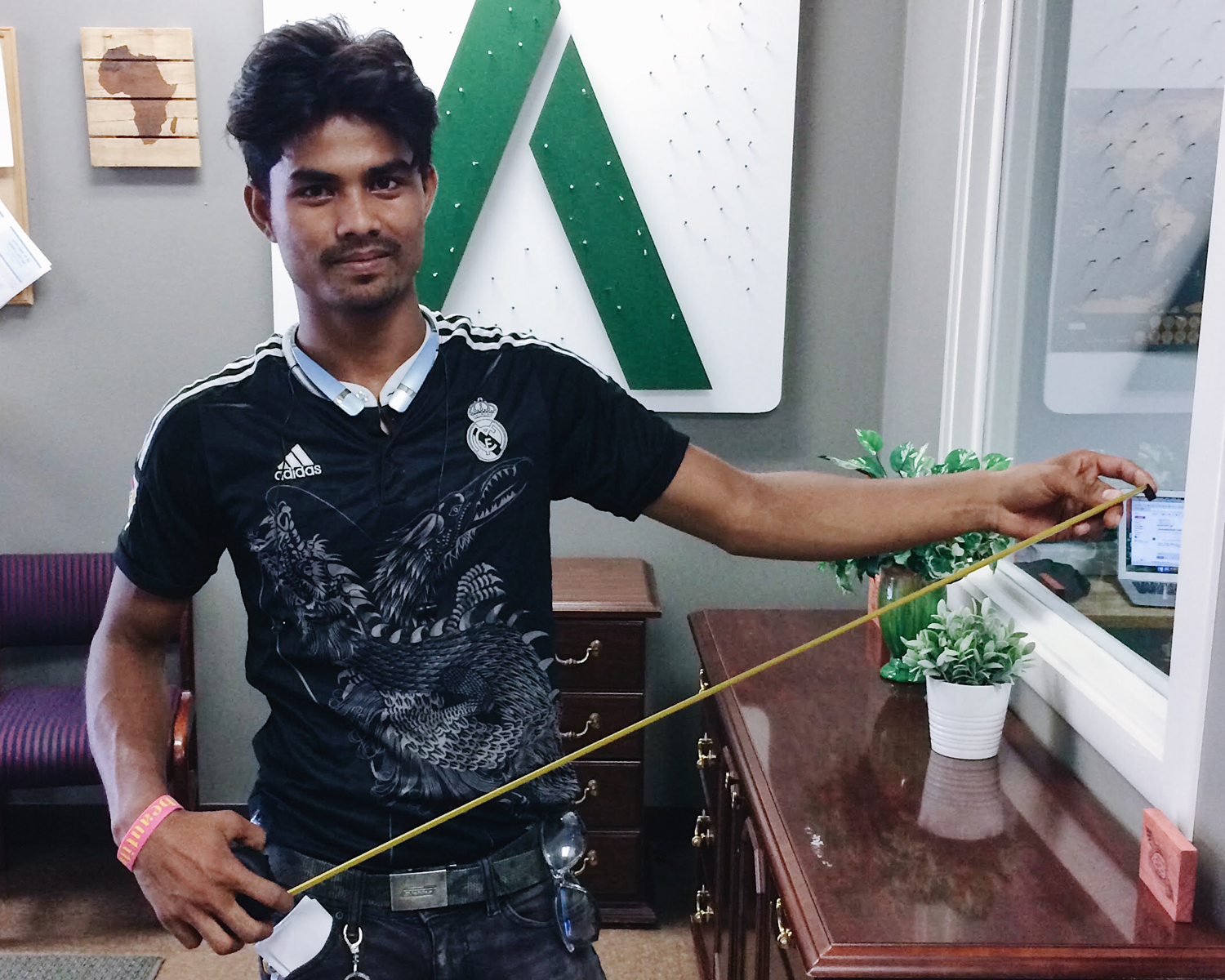 Mohammad pours his heart and soul into his work because he is grateful for the opportunity to provide for his loved ones who are still stuck in a desperate situation.
"Mohammad sends two-thirds of his paycheck back home to his family," Amplio CEO, Chris Chancey shares. "His mom has a serious heart condition, so he sent money back for surgery and ongoing care."
As for Mohammad, his heart is in Bangladesh with his family. Especially his daughter, now seven. But he believes, with enough help and hard work, one day they will reunite.
Their story is a fragment of the humanitarian crisis being unveiled in Myanmar. Refugees like Mohammad have withstood unimaginable hardships and yet continue to endure. They are resilient, steadfast, and motivated to work hard to rebuild their broken lives.
We believe the refugee workforce is the best-kept secret to grow American companies and expand the U.S. economy. Refugees are dependable and legal to work from the moment they arrive on U.S. soil. At Amplio, we connect great companies to this largely untapped labor pool. For more information on our services and the benefits of hiring refugees, visit our website or contact us today for a quote.