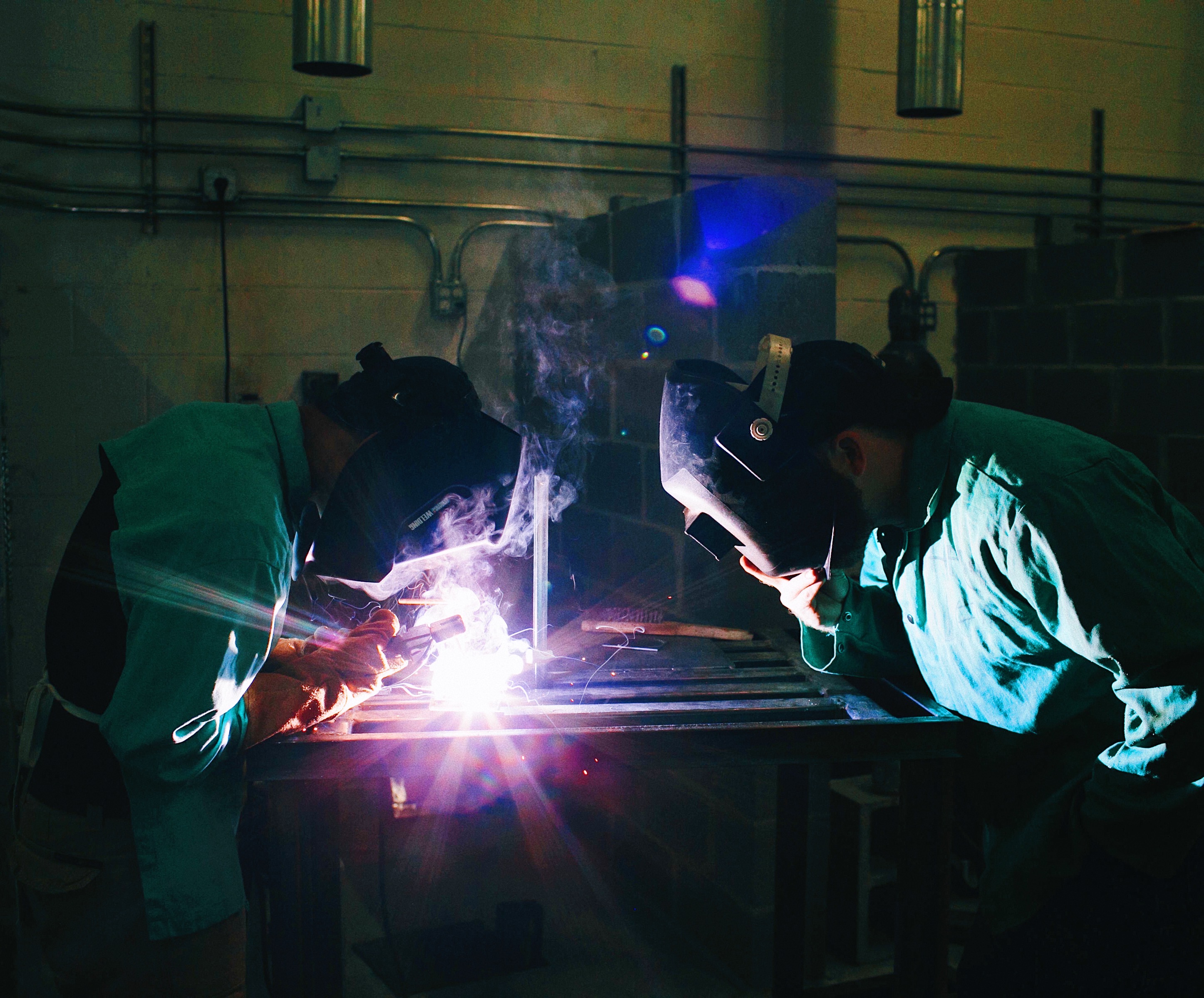 The escalating trade war is causing U.S. businesses to consider manufacturing their products in America, leading to more jobs for refugees who have legally resettled in the U.S. and are eager to step into manufacturing jobs unfilled by American citizens.
Jim Konides is the CEO of Blusion Laundry, a wash, dry and fold laundry service based in Atlanta, Georgia, that is quickly expanding across the country. He and his wife Nancy have been running the family laundry business for 6 years, and even their children are now engaged in strategic positions throughout the growing company.
Blusion's latest market strategy is to install weatherproof smart lockers in strategic locations ranging from universities, to apartments, to hospitals. When someone places dirty laundry in a locker, it's retrieved by a Blusion team member and taken to their laundry facility. There, they use a proprietary system that conserves water while thoroughly deep-cleaning each item of clothing. Once clean, the garments are dried, folded and placed neatly back into the original locker within 48 hours.
Jim is strategic partners with the oldest manufacturer of automated lockers in the world, headquartered in Australia, but production takes place in China.  Just after receiving their first locker shipment arrived they got hit with the newest update involving the U.S. trade war. President Trump had just announced that tariffs on $200 billion worth of Chinese imports would increase, to which China responded by putting levies on $60 billion of U.S. goods.  
That stroke of the pen by President Trump caused a massive increase in production costs which would deeply cut into Blusion's growth.
The technology and design of the lockers has been painstaking process but Jim was confident he had the price in line with all the features he wanted when the tariffs were levied. Instead of a 1% tax, he now had to pay 25% in taxes.   This cost would hang the laundry company out to dry.
Being forced to consider other options, Jim turned his attention back to the refugee community, which he had begun hiring from the previous year. The results had been tremendous—Blusion's employee retention rates had increased, along with productivity. The results were so positive, and the social impact he and Nancy were witnessing was so widespread, they made a bold decision: to build out all future projected laundry facilities in the center of refugee resettlement communities around the U.S. 
Jim knew refugees made up a dependable workforce for washing and folding laundry, but could they help him with his locker conundrum, too? The team at Amplio Recruiting, a staffing company placing refugees into jobs in several U.S. markets, was ready to help. They had been working with Blusion over the past year helping connect them with refugee women who were excited by the safety and stability the job of folding clothes provided for them.
Amplio assured Jim the lockers would be no problem with the help of their non-profit partner, Tekton Career Training. Tekton provides training for refugees in electrical, welding, carpentry and apartment maintenance.
Blusion and Tekton talked, made plans, and developed a partnership. Now, in the next few months, production will resume right here in their hometown of Atlanta, where a team representing countries around the world will be paid to manufacture the specialized lockers. Amplio recruiter, Yonten Basnet, an immigrant from Bhutan is confident these assembly positions will become filled with talented and efficient workers from the refugee workforce. The team will not only reconcile costs for Blusion, but can grow with their demand.
Amplio Recruiting calls the refugee workforce, "the best kept secret for the American economy," and Jim Konides couldn't agree more.
As the escalating trade war drives businesses to consider manufacturing and assembly in the US, we must have the workforce to support it. The refugee workforce is a viable solution to our nation's growing labor shortages. Refugees are quick learners who are not afraid of hard work, and are highly motivated to provide for themselves and their families.
. . . . . . . .
Blusion's story is among many we share in our upcoming book, "Refugee Workforce," releasing 2019. "Refugee Workforce" weaves engaging, real-life stories with supporting statistics to present a compelling case for hiring the displaced.
Visit our book website at www.refugeeworkforce.com to learn more, join the launch team, or sign up for email updates.